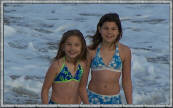 Welcome to CyberJohnsons.com

Home of Maddie, Allie, Diann, & Stan




Maddie and Allie (also known as Ahdah, AJ, Alexandra, Allie-Gator, Gator, Gator-Bob, Bob, and now Robert) are our two kids. Sport is big in their lives, with Maddie a force in basketball and volleyball, an Allie continues to impress us in basketball and soccer.
They were born 15 months apart, and they have their challenges: Can't stand to be together, can't stand to be apart!
Maddie Johnson

Meet Maddie. 12 years old and leads the known universe in basketball and volleyball. (If you have any doubts, just ask her.)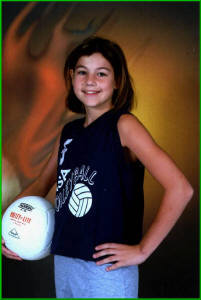 Allie Johnson

Meet Allie. Almost 11 years old and a future soccer star (pretty good now). Has played soccer since she was 4 years old. She's the athlete of the family.
Four Legged Freaks

Love is all around us with Pudd'n and Dennis!
Kermit

OK, so he's not really a kid, but we still love him. Kermit's a frog, frogs are green, the bike is green, and that's how we got here!